Every decision you make in your grow, from the lighting you choose to the medium you plan to grow in, will have a variable impact on your spending over time.
Cannabis Industrial Marketplace is your one stop shop for anything you may think you need or want. We provide you with Hydroponics Equipment, POS & Software, Packaging Supplies and more. Visit our website CannabisIMP.com
Introduction to Cannabis Grow Mediums
When talking about growing marijuana, what is a "grow medium"?
A growing medium or grow medium is what you're growing your cannabis roots in, whether that substance is soil, perlite, coco coir, Rockwool, vermiculite, water, etc. Your marijuana plant will thrive as long as the roots have room to grow and have consistent access to fresh water, oxygen, and the proper nutrients in proper levels. There are a variety of ways to satisfy all these needs of a weed plant while growing, and each has their own pros and cons!
Every Grow Medium Must Help Roots Get What They Need: Water, Oxygen and Plenty of Nutrients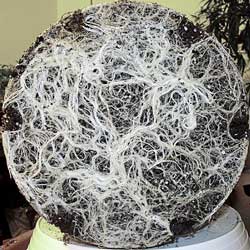 Best Growing Mediums for Marijuana
The three main types of grow mediums for marijuana plants are soil mixes, soilless mixes and hydroponics (water). Let's do a quick breakdown of each one, along with the pros and cons for marijuana growers!
Soil or Compost
Soilless Mix (Especially Coco & Perlite)
Hydroponics
Soil or Compost
Soil or compost is one of the most popular growing mediums for marijuana plants because it is natural, easy to use, and available everywhere.
Good cannabis soil naturally contains at least some amount of nutrients, which means it will provide the nutrients your plants need for at least the first few weeks of life.
Example of Great Cannabis Soil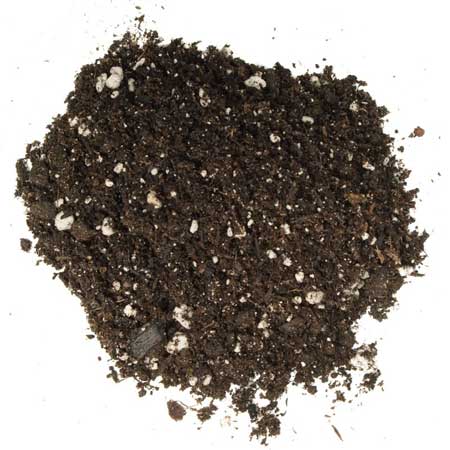 If you decide to grow cannabis with soil, try using sterilized, loose, non-peat based potting compost. Often these are listed as an "organic potting mix." I recommend soil mixes with at least 20-30% of a soil conditioner like perlite (little white rocks in the soil). This will provide drainage and keep higher amounts of air/oxygen in the soil, which causes cannabis plants to grow faster.
Plants in soil grow a little slower than in coco or hydro, but soil-grown buds tend to have a stronger smell/taste. Although using a standard soil potting mix and giving nutrients in the water gets results similar to coco, using amended and composted living soil tends to produce buds with a powerful and complex scent/taste profile.
Example of Amended and Composted Living Soil – Just add water!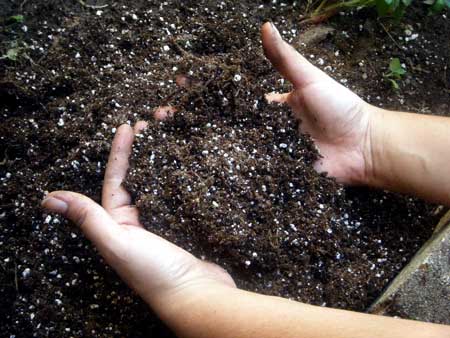 With living soil, a colony of microorganisms in the soil creates an ecosystem that mimics the best-of-the-best soil in nature. The nutrients are slowly broken down from organic sources and delivered directly to your plant roots. For some reason, plants grown in this type of root environment tend to produce very strong-smelling buds. One thing that's really great about living soil is you usually don't need to use any added nutrients or pH your water.
As long as you repot to fresh soil right before your plant starts making buds, you just add water and let the soil do the magic! The biggest downside to living soil is that plants tend to grow a little slower than with other grow mediums, and some people don't like the smell of the composted soil, especially in the house.
What should I look for when it comes to soil?
Common Cannabis-Friendly Soil Mixes in the US:
Composted and Amended "Hot" Soil (great)
Fox Farms Ocean Forest Soil (great)
Black Gold All Organic Potting Soil (good)
Espoma Organic Potting Mix (okay)
Example of Great Soil – Fox Farm Ocean Forest is rich and light, plus it's packed with nutrients in the right ratio for growing cannabis!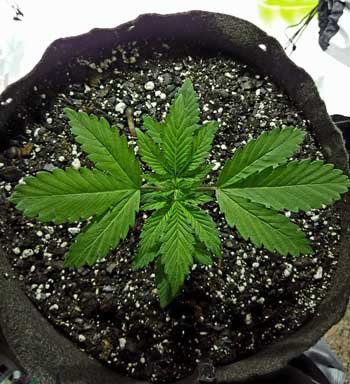 Soilless Mediums (Coco Coir & Perlite)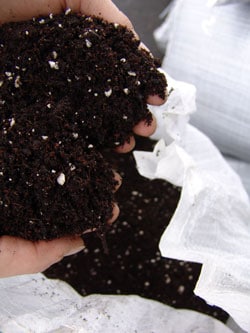 Soilless potting mixtures that are composed of inert (non-soil) ingredients like coco coir, perlite, peat moss, rockwool and vermiculite can be a great choice for growing marijuana.
When growing in a soilless medium, you can treat your plants almost the same as if growing in soil. The main difference is you feed all their nutrients in the water (hydroponically). As a result of your plants getting nutrients delivered directly to their roots, you will often get quicker growth and higher yields than growing in soil (where the roots have to seek out nutrition).
Another advantage of growing in a soilless mix over soil is that you are less likely to run into problems with overwatering or bugs.
Although there are many different possible soilless ingredients, the most popular potting mixes for cannabis contain significant amounts of coco and perlite. This combination seems to work especially well for growing cannabis. As a result of coco's growing popularity, other types of soilless mixes (especially the peat-based ones) have become far less common in cannabis grow rooms over the years.
In fact, I strongly recommend beginner growers start out their plants in a coco-based soilless potting mixture, and I have written a detailed tutorial on how to grow 4-7 oz. of marijuana using coco coir for first-time growers.
Note: Even when it comes to soil mixes, you still often see both coco and perlite in the ingredient list, because they help improve the overall properties of the soil.
I have personally found coco/perlite to be the most straightforward and forgiving growing medium for indoor cannabis, and over the years I've also seen that coco growers seem to be the least likely to run into problems during their first grow!
Coco coir is how I started growing, and I recommend it to anyone ? Here's me during my first grow with my coco-grown plants: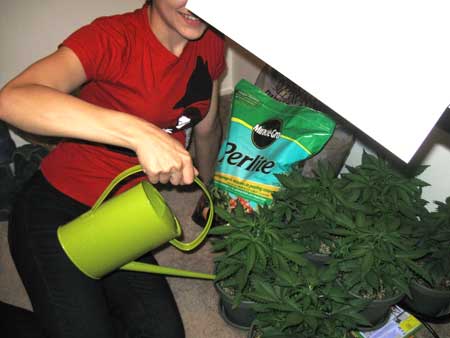 Learn how to grow cannabis with coco coir or view the Step-By-Step 250W Coco Tutorial to produce 4-7oz on your first grow with coco using auto-flowering strains. I highly recommend this tutorial for beginner growers looking to get started with their first grow!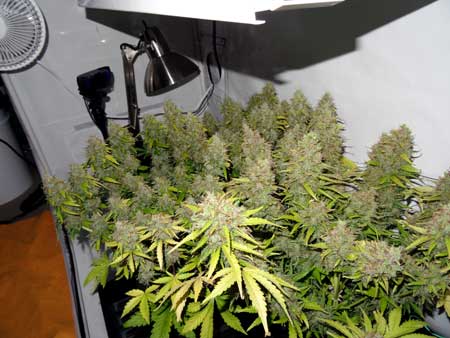 Hydroponics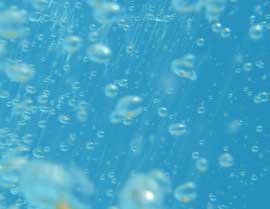 When people are talking about hydroponics, they're usually referring to growing your cannabis with the roots sitting directly in water. The most popular style of hydroponics for cannabis plants is known as Deep Water Culture (a.k.a. DWC), and it has a very popular variant known as "bubbleponics" or a top-fed Deep Water Culture (DWC) system.
DWC is one of the few types of hydroponics that can really support huge plants. Other types of hydroponics (for example NFT or Aeroponics) have a difficult time growing plants as big and nutrient-hungry as cannabis.
I have a tutorial which will show you how to grow your marijuana plants using the bubbleponics method.
Example of cannabis roots growing directly in a solution of nutrient water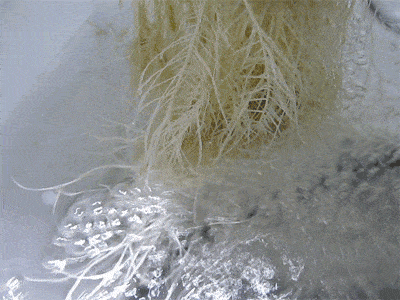 Two hydroponic cannabis plants in the vegetative stage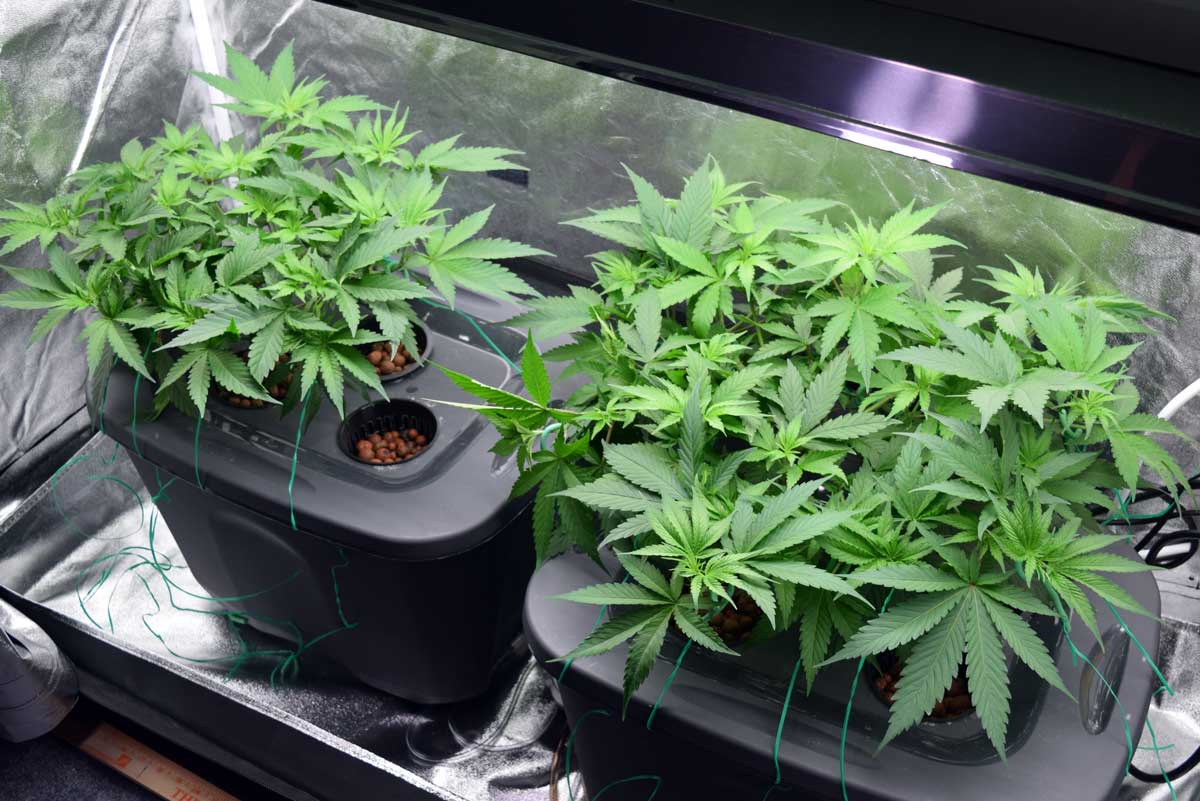 Example of flowering DWC cannabis plants. They grow so quickly that they can quickly take over your grow room!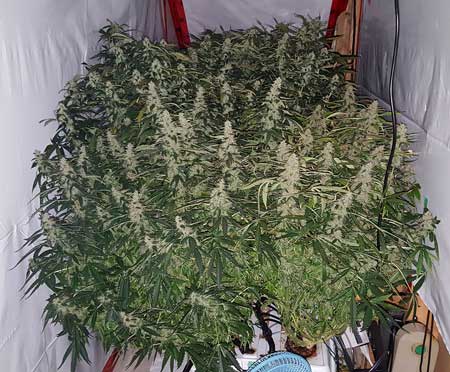 Hydroponics can be really scary, but I've seen so many first-time growers get great results with hydroponics. The most important thing to remember is to follow the instructions and always get a root supplement like Hydroguard. I love hydro. After growing for several years, I think it may be my favorite grow style. You get the fastest growth and most control over nutrients of any grow medium!
What exactly is hydroponics and is it good for growing marijuana?

By the end of a hydro grow, you may find yourself with huge masses of roots!
Conclusion: What's the Best Grow Medium for Growing Cannabis?
Soil or Compost – Grow in organic composted living soil for the most complex-smelling buds and a "just add water" growing experience. Or start with a cannabis-friendly soil mix such as the popular Fox Farms Ocean Forest soil mix (FFOF already contains enough nutrients to last the first month of your young plant's life) and give nutrients in the water as plants get older.
Soilless Mix – Although this technically includes any grow mix that doesn't include soil, with ingredients such as coco coir, perlite, vermiculite, etc., most cannabis growers use a mix that's primarily made out of coco coir and perlite. All soilless mixes are technically considered hydroponic growing since there's no soil, but most growers think of them as somewhere in between soil and hydro, and you get a lot of the best parts of both. I highly recommend a coco/perlite mix for your first cannabis grow!
Directly in Water / Hydroponics – Get some of the fastest growth possible, especially when combined with HID grow lights such as HPS or LECs. These days I personally grow using a top-fed DWC system, and I think it may be my favorite style of growing.
About Less Common Types of Hydro… Some people grow with plant roots suspended in misted air (aeroponics) or in a tank with fish (aquaponics), but these are better suited to smaller plants, and not commonly used to grow cannabis.
Each growing medium that you can use has different care and watering requirements.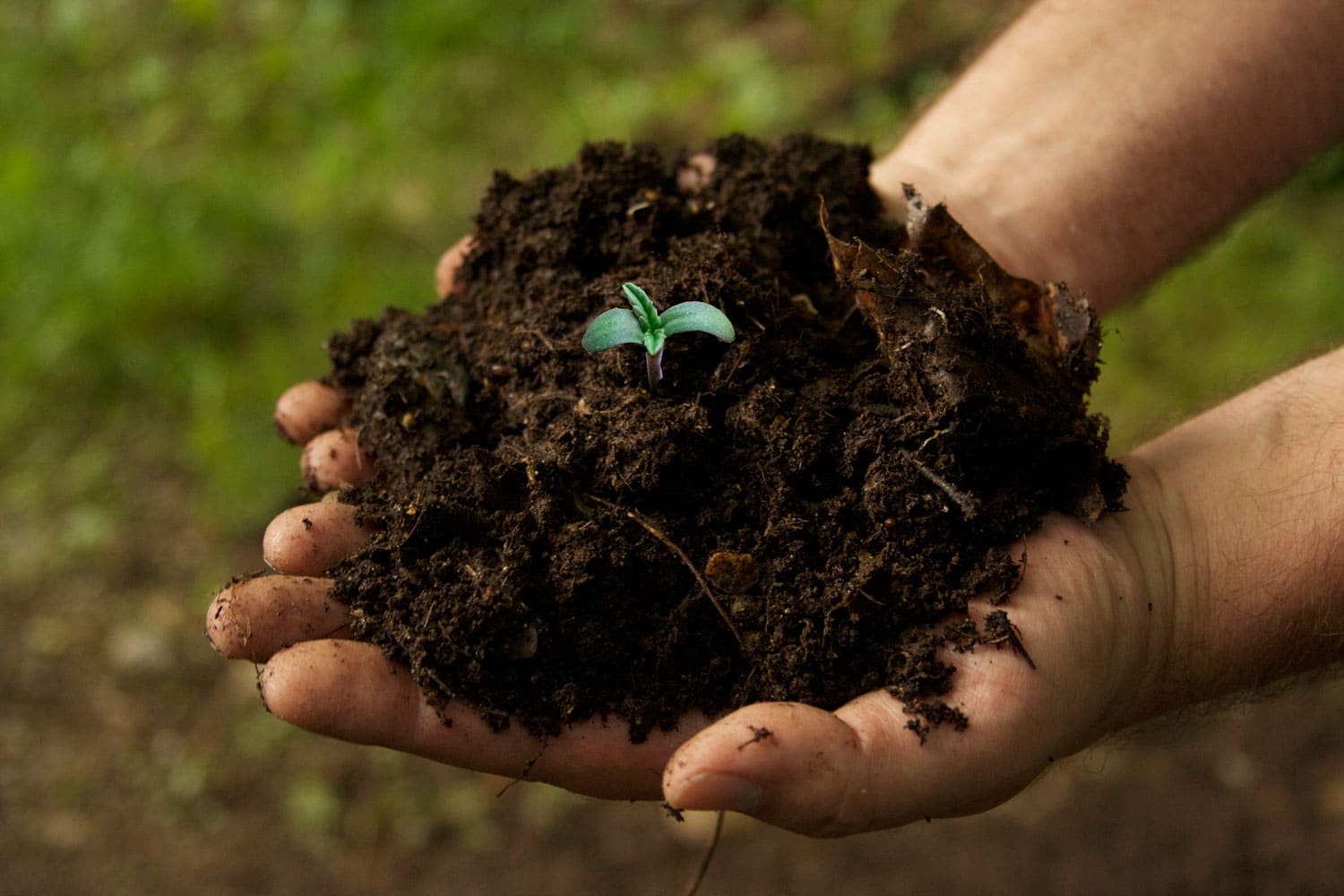 Give Roots Room to Breathe!
When growing cannabis in containers, for example with soil or coco, it's important to give your plant roots enough room to grow. If they run out of space, it will limit the size of your plant, and often causes nutrient deficiencies and other problems like persistent droopiness. If your roots have circled around the edges of the container, it is rootbound and should be transplanted to a bigger container immediately!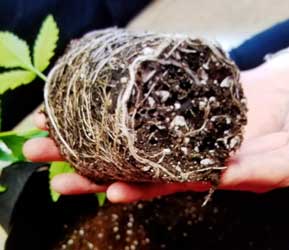 What type of pot should I use for soil or soilless growing mediums?
Plants don't really get "rootbound" in hydroponics because the roots are being constantly bathed in a nutrient water solution that provides both nutrients and oxygen to all parts of the roots. However, if the reservoir is too small your plants will drink all the water before you can replace it!
Your cannabis plants need a grow medium! Hopefully, today's tutorial will help you pick the perfect one for your needs!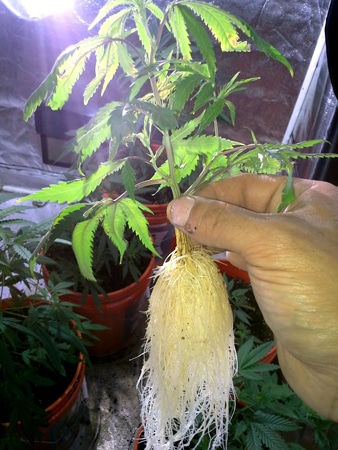 Original Source: https://www.growweedeasy.com/whats-the-best-cannabis-growing-medium
This article was first published on https://www.cannabisimp.com.